I understand how hard it can be to run an online business, believe me, I've experienced it all. To make things a bit easier for you, I've made a resource list of some of my favourite tools I use to keep my blog in operation. Denelia Storm wouldn't exist without some of these resources. Hopefully, you'll find you're new favourite tool on this list!
psst...I need to let you know that some of the links below are affiliate links. It's not anything bad, this just means that if you make a purchase through one of the links below I might earn a small commission. (at no extra cost to you of course!) If you want to learn more about affiliate links click here to read my disclosure policy.
Tools For Social Media Marketing

Tailwind
Tailwind is a Pinterest and Instagram scheduling tool. With Tailwind, you can plan content for your social media accounts months in advance. I can't even measure the amount of time I've saved by using Tailwind and that's just the tip of the iceberg! Tailwind has a bunch of other features that help you run your social media accounts such as Smartloops for Pinterest and hashtag suggestions for Instagram.
Start your free 30-day trial by clicking here.

Grammarly
Grammarly is a free online writing assistant that checks your work for spelling, grammatical and punctuational errors as you type. Grammarly has saved me from embarrassing spelling mistakes countless times and can do the same for you. It works on all social media platforms to double-check your post before you hit publish. Grammarly is probably my favourite tool on this entire list.


Install Grammarly for free here.
TweetDeck
TweetDeck is the free scheduler I use to plan my Twitter tweets in advance. The layout of TweetDeck is super easy to navigate and requires no extra research on your part. All you have to do is log in to your Twitter account and everything automatically sets up for you.
Click here to try TweetDeck today!
Tools For Website Development
SEMRush is the tool I use to conduct keyword research for my blog. SEMRush helps me pick the perfect keywords to get my blog posts on the first page of Google. SEMRush can also perform an SEO audit on your business website and give your suggestions to improve your current SEO strategy.


Envato Market
Envato Market is the site I bought my premium website theme from. (You can buy the same theme as me for only $29 by clicking here) Envato Market has over 48 000 Wordpress themes and templates with the lowest of them costing only $2. In addition to that, all purchases come with technical support so you don't have to stress if you run into trouble when trying to install your theme. How awesome is that?
Click here to see everything Envato Market has to offer!
Mailerlite
Mailerlite is the tool I use for email marketing. I previously used Mailchimp but ran into too many issues with the software and ended up switching to Mailerlite. It was the best switch I've ever made. With Mailerlite, your first 1000 subscribers are free. This is great if you're just starting out with email marketing because you won't have to spend a dime. The layout of Mailerlite's website is simple to navigate and if you ever do run into any trouble their support team is only a phone call away.
Sign up for Mailerlite by clicking here and receive $20 credit!

Tools For Graphic Design


Fiverr
On Fiverr, you can find someone to help you with literally anything from logo design and editing to digital marketing and SEO. I've made about 5 orders through Fiverr and I haven't been disappointed once. The main reason why I use Fiverr is because of how inexpensive and quick everything is. I only paid $6 to get some changes made to my website's code and the order was finalized within 4 days!
Stop wasting time trying to figure out everything for yourself and hire a Fiverr freelancer by clicking here!


Canva
You've probably heard multiple bloggers talk about Canva and that alone goes to show how helpful this resource is when it comes to graphic design. Canva is a free online graphic design platform where you can create Pinterest graphics, social media content, logos, posters and more. The possibilities are endless with Canva.

Click here to make your first design!

Visme
Visme is another great platform for graphic design. It's easy to use and comes with a bunch of templates to help you get started. I use Visme to make ebooks, presentations and infographics because it has more features suited for this type of design. It's an amazing Canva alternative and they offer some of Canva's paid features for free.
Tools For Productivity
Ultimate Bundles
On the Ultime Bundles website, you can buy high-value digital products at tremendously discounted prices. Ultimate bundles have products based around lifestyle, business and health, which is basically everything you need. And if you're not happy with your purchase, they have a 30-day refund policy!
If you're just getting started with Ultimate Bundles I highly recommending trying The Ultimate Productivity Bundle 2020. You can check it out by clicking here or you can go to the homepage and see everything Ultimate Bundles has to offer by clicking here.
Tools For Making Money As A Online Business Owners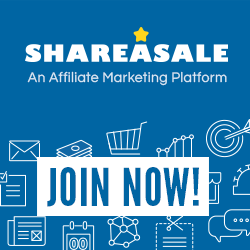 ShareASale
ShareASale is a free affiliate marketing network with over 3900 affiliate programs for you to join. If affiliate marketing is one of the ways you monetize your content then ShareASale is perfect for you. The sign-up process is effortless and grants you instant access to thousands of brand ready to work with you.
Click here to start making money with ShareASale.




Jooble
Jooble is a Canadian job search engine that helps you find relevant jobs in a short amount of time. You can find high paying freelance jobs for your online business on Jooble and start making money today.